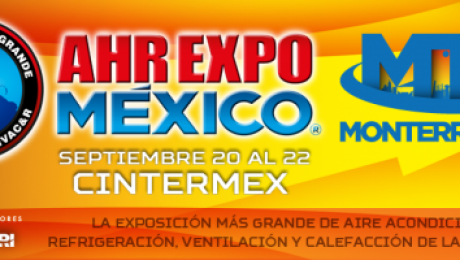 The ultimate flaring and swaging SPIN Tool will be making a special presentation at the AHR Expo Mexico on September 20th, 2016, in Cintermex Monterrey, Mexico. This is the most important expo in all Latin America for the HVAC industry and a very exciting year for them too; the last time the AHR Expo was held in the industrial capital of Mexico was 4-years ago. The Cimport International SPIN Tool team is beyond excited to participate in yet another international trade show, introducing the innovative and modern changing techniques that the SPIN Tool provides worldwide.
The AHR Expo has set the record of being the largest exposition in all Mexico in the past and this year should be no different. The expo is expecting more than 400 returning exhibitors, to presents new integrating products and concepts to over 12,000 industry professionals. This is a gratitude event open to the public. Participating in trade shows such as these, gives us the opportunity to bring forward and expose our company's purpose, connect with many professionals, and showcase the efficiency and productivity of our compact and reliable tool. This is only the beginning of this exhilarating adventure!
Our team will be set up in booth 1041 at the Cintermex Monterrey, Mexico!