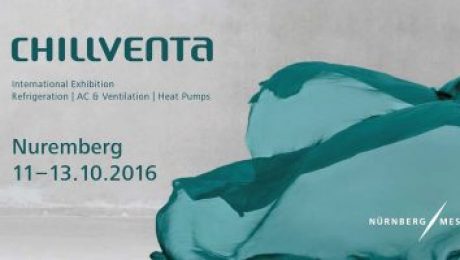 We are thrilled to announce that Cimport International will be attending the largest trade show in Nuremberg, Germany in October, 2016: Chillventa International. Chillventa is an international exhibition for energy efficiency, heat pumps and the refrigeration industry. The SPIN Tools will be showcased demonstrating its's innovate techniques of faster and more efficient way of swaging and flaring copper and/or aluminum tubes for AC assembly. Chillventa is a world-leading trade show that only cycles every two years, where the newest technology and concepts for energy efficiency are introduced.
The exhibition enables the direct exchange of views and ideas with a wide range of professionals and qualified suppliers from all over the world. We are truly ecstatic to participate in this years trade show! Chillventa will take place from Tuesday, October 11th through Thursday October 13th, 2016  at the Exhibition Centre in Nuremberg, Germany. According to an official Press Released for Chillventa, the Congress, held on October 10th, 2016, will kick-off the exhibition. This event will be a day full of networking for all attendees in an upbeat atmosphere, discovering the latest trends and industry innovations. Ticket prices are starting at twenty-five Euro for one-day entry or thirty-five Euro for the three-day exhibition. You can get your official tickets here!
During it's last exhibition, Chillventa hosted 984 exhibitors and 30,585 visitors from over 100 countries! Daniela Heinkel, the Director of Chillventa, expresses her excitement for this years exhibition as it introduces new original concepts for the industry, in an interview published for the Press Release of Chillventa. "Chillventa is much more than 'just' an exhibition with a first-rate congress. It is 'THE' leading exhibition of international, highly innovative and successful industry. We expect more than 30,000 trade visitors again this year, and almost 1,000 exhibitors from around the world again" says Heinkel in her interview.
Our team is ready to re-shape the perspective of many viewers with the revolutionary SPIN Tool at Chillventa; introducing a new, modern and completely different concept in HVAC tools.
Cimport International will be set up in Hall 8 of the Exhibition Centre booth number 8412. 
Follow us for more news and updates on the event, you don't want to miss this!