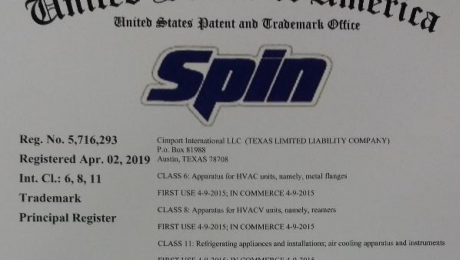 Since the last month, SPIN® is a registered trademark in USA. We feel it like a reward on recognition of our hard work and the success of SPIN Flaring and Swaging Tools in the international market, mainly in USA, where we concentrate the majority of our sales of Flaring and Swaging Tools.
Along with this official recognition, allowing us to use the symbol
"®" along our logotype and commercial trademark, we reinforce the compromise of keep doing best value tools, with recognized superiority, utility and design. We care for our customers and we'll keep following the best practices with responsibility, standing above competitor's copies and bringing new products with the same quality of our world famous SPIN® Flaring and Swaging Tools.